Businesses are offering sign-on bonuses of up to $10,000 to entice new workers into a gig, as Australia records its lowest unemployment level in 48 years.
From retail to hospitality, there's a desperate need for more workers to keep up with growing demands and to make up for the lack of international workers.
It's hard to walk past a shop window without seeing signs offering employment.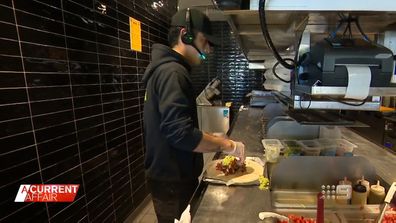 READMORE: Cryptocurrency founder leaves behind trail of burnt investors
Employment Minister Tony Burke says there's never been a better time to get a job in Australia.
"At the moment, we've got a situation where the number of people who are unemployed is almost equal to the number of job vacancies out there," Burke told A Current Affair.
"Every person, every extra person in the workforce is someone who's paying taxes.
"So it makes a direct difference to every taxpayer, the more people who can get into the workforce."
Coles Group has thousands of positions available across their stores, which includes their distribution centre, online roles and liquor stores.
"We've got over 4000 positions available, everything from online delivery drivers, trade bakers, team members in our supermarkets and liquor stores and Coles Express sites," Coles' people and culture manager, Tammy Ryder, said.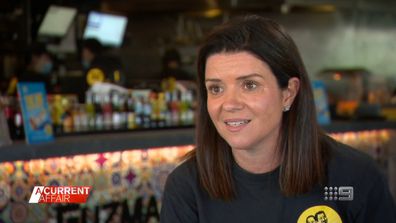 Ryder said the great thing about Coles' new website is the "expression of interest" option, allowing those to put their hand up for jobs that might not be available at the time, so Coles can contact them when something arises.
READMORE: Convicted Sydney rapist sentenced after A Current Affair exposed sickening mindset while on parole
"Tell us the role that you're looking for, the locations you want to work in, put in all your details and when we've got a job that matches you, we will contact you directly," Ryder said.
You can see all the jobs on offer from Coles Group here.
At Mexican fast-food chain Guzman Y Gomez, they've got 900 jobs in Victoria alone across their stores, as each restaurant employs up to 150 people.
Tammy Walker is the owner of a Guzman Y Gomez store in Malvern East which has been booming since it opened last year.
"We have three new restaurants opening up here in Victoria, we've got 1500 jobs available nationwide. So if anything from a cook to a restaurant manager, barista, crew, we have a lot available at Guzman Y Gomez," Walker said.
Walker says GYG currency has more jobs than they do applicants and is urging anyone looking for a job to head to their website.
"What we're finding (is) we don't have the international student community that we are so reliant on, so many people in the hospitality industry are reliant on it," she said.
All of Guzman Y Gomez's job listings can be found here.
Sharon Paz has worked at McDonald's for over 30 years and now owns two Sydney stores.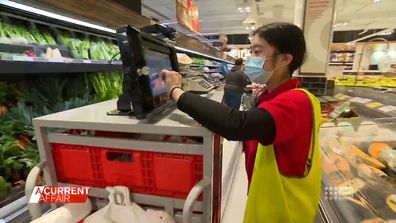 "I started like a lot of people doing the crew work and through uni and school I did an accounting degree but I've worked across many roles in the organization from operations to marketing and now I own two restaurants in Sydney," she said.
There's no surprise the fast-food giant is looking for workers, and with new stores popping up across the country every week, Macca's is looking for a whopping 8,000 staff.
"We train all of our crew. It means that you don't have to have experience to work at Macca's, we train them to do the tasks that are in front of them but equally we've also got certificates available all the way up to advanced diplomas," Paz told A Current Affair.
Apply for a job at McDonald's here.
New data from SEEK.com.au shows an increase in jobs being advertised since before the pandemic.
The Northern Territory's seen the most growth with a 96.1 per cent rise, Tasmania a close second at 95.7 per cent, Victoria has seen a 47.6 per cent increase and New South Wales is up by 35 per cent in jobs advertised.
Younger or older, no matter your circumstances Coles, Guzman Y Gomez and McDonald's all say they'll cater to everyone's needs, experience and availability.
READMORE: 'We've had enough': Flood-hit locals call for Sydney dam walls to be raised